Switzerland is the ideal destination where all your European (and chocolate) dreams can come true. Whether you are moving to Zurich for love or a job, we are sure you will fall in love with this charming Central European city by the lake. If you still have some concerns and unanswered questions, here are the most important things you should know before relocating to the largest Swiss city.
The Basics of Moving to Zurich, Switzerland
With a population of around 400,000 people, Zurich is the largest city in the country, but contrary to popular belief, it is not its capital. That prestigious title goes to Bern. Despite being somewhat small by American standards, it is an important global financial center, and many banking companies have found their home here. But before relocating across the world, you should take a look at our 2020 guide for moving internationally from the US.
The country itself is divided into 26 federal member states known as cantons, each with its own constitution, judicial, and legislative systems. Zurich is the capital and the most important center of the eponymous canton located close to the German border, and it is itself made of 34 neighborhoods (quartiere) organized into 12 boroughs (kreise). The fact that a quarter of the canton's and a third of the city's population was born outside of Switzerland speaks volumes about Zurich's diversity and openness toward expats.
Now that you know some basic facts, let's go over a few advantages and downsides of relocating to one of the most livable, as well as most expensive cities in the world.
The Pros and Cons of Moving to Zurich
Before you begin researching how to move abroad, take some time to look at some pros and cons of making an international move to the other side of the globe. Prepare for a culture shock, and a few other things.
Besides premium chocolates, the pros of living here include also:
High standards
High salaries
Low crime rate
Local people speak English
Some cons you should keep in mind are:
Mandatory health insurance
A high cost of living
Not a lot of properties to rent
All shops are closed on Sundays
Guaranteed prices for International Moving. No hidden fees or surprises!
GET A QUOTE
Switzerland Is One of the Best Places to Experience Europe and Its Culture
This country is a perfect example of everything Europe has to offer in this life. Beautiful nature, rich history, cultural heritage, museums, architecture, diverse and friendly population, etc.
Another perk is its central location on the continent. You can easily explore other countries when based in Switzerland, especially when residing in Zurich. The Zurich Airport is six miles away from the city to which it owns its name and is well connected to other Swiss cities, as well.
If you plan on hiring overseas auto shipping services for your vehicle, know that several major national and international motorways pass through the city, allowing you to easily explore every corner of the continent.
Is Zurich the Best Place for Living in Europe?
Almost. According to Mercer's quality of living survey, this Swiss city is the second most livable place in Europe, but it also ranks high in comparison to the rest of the world. Trailing only behind Vienna, we can say that the competition was hard and that the contest was tight.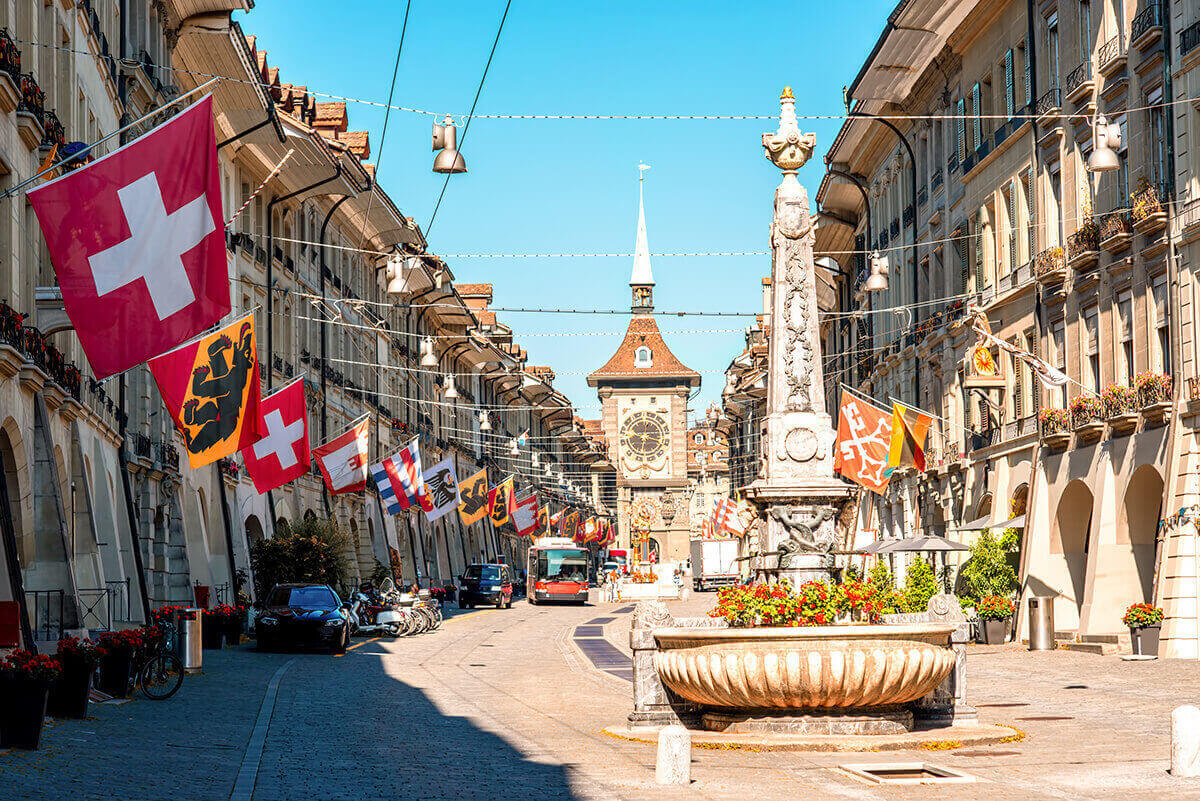 Work Visas and Permits
The process of obtaining a visa for longer stays or a work permit is rather complicated and consists of multiple steps. It depends to a great extent on the reason and the duration of your stay in Switzerland, so it would be best to contact the Swiss embassy in the US for more details.
There are more than 3 steps to take when acquiring a work permit or visa, but in Switzerland, to get a work visa, you need to have a job offer. Your employer will guide you through the process and submit all the papers. Young adults between 18 and 25 years can apply for an international au pair program and get a temporary work visa. There are no business visas, but there is an investment visa, which works in a similar way, but your investment has to be beneficial for the community and the economy. After staying in the country for 5 to 10 years, you can apply for permanent residence.
Is Life Here Expensive?
Since it is frequently featured on lists of the top ten cities in Europe, it has to be for a good reason. But the excellent quality of life comes at a price. You may have heard or read how expensive this place is. On average, renting an apartment in the center can cost you around $1,500 per month. For a three-bedroom apartment in the same location, you will need $2,800 per month. Eating out is expensive, while the prices of basic groceries are slightly higher. You have to keep in mind that this is one of the most expensive cities in the world, so securing a well-paid job before relocating abroad is vital.
There's No Such Thing as Swiss Language
In Switzerland, people speak Swiss German, which is basically German with a twist, and three other official languages: French, Italian, and Romansch. Besides, dozens of other languages are spoken by residents at home. If you know some words in German, learning a language abroad might be easier for you.
Generally speaking, the Swiss speak good English, especially younger people, but life there will be so much easier if you know German, Italian, or French. Breaking the language barrier when relocating abroad might seem impossible in the beginning, but it is not. Make sure to do it step by step, and if you need some help, make sure to check out our guide to learning a new language.
Switzerland's Health Insurance Options for an Expat
As an expat in Switzerland, you are obligated to take out Swiss health insurance, as well as a few other insurance policies. Once you enter the country, you have 90 days to apply for insurance or an exemption. This can also be one of the most important relocation questions to ask the employer before relocating as an expat. You can also use private insurance, for example, Aetna international.
Seefeld
Centrally located, this quiet area offers a slow-paced lifestyle perfect for families. The proximity to the lake and the botanical gardens are only some of the perks of living in this charming neighborhood. It is not easy to find a home here, so if you see an opportunity, take it.
Langstrasse
A hotspot street and a mecca for tourists and shopaholics. Plenty of restaurants, cafes, and shops and exciting nightlife are ideal for younger people who are looking to hang out after work and live in the center. Prices of housing here are among the most affordable ones in the entire city.
Niederdorf
Located on the eastern bank of the River Limmat, close to the lake, Niederdorf is an ideal example of the Swiss architecture. The pedestrian zone, lots of shops, charming cafes, and narrow alleys are the reason why so many expat families pick this area for their home.
Lindenhof
Right across Niederdorf lies Lindenhof, another pedestrian zone, with lots of greenery, beautiful architecture, and stunning views over the lake and the river. This picture-perfect neighborhood is the right home for families looking for a quiet area to live in.
The Bottom Line
If you want to live in Switzerland like a local, besides eating lots of chocolate and cheese, you will probably need to learn a bit of German or at least French and say hallo or salut to some new habits and lifestyle changes. Take some time to look at our guide for living and working in Europe, and start packing your suitcases on time.