For several reasons, people come to this city. There are many great things to do in Calgary, Alberta. The iconic stampede can be found here, or you can come to do business as it is the commercial center for this part of Canada. This is a  cosmopolitan city with a wild and harsh cowboy charm.
Is There Anything to Do in Calgary?
If you are living in Calgary, there are many great activities you can do, such as kayaking, hiking, skiing, camping, and water rafting. The city is one of the best places to live in Canada, and that is why hundreds of people come here from all around the globe. If you're moving to Calgary, read more about this charming place and the top things to do in Calgary.
Guaranteed prices for International Moving. No hidden fees or surprises!
GET A QUOTE
Take a Walk Through Stephen Avenue
Stephen Avenue, probably the prettiest street in Calgary, is also the most historic. Stephen Avenue is the best place to go for a stroll, especially during the summer. It is located right in the center, parallel to the C-Train, and is mostly closed off to cars and buses. You'll see some of the most charming old houses, restaurants, and cafes. In the summer, it's very busy. It is close to many prominent downtown landmarks, such as the City Hall, the Calgary Tower, the Olympic Park, the Public Library, the Glenbow Museum, and the National Music Centre.
Visit 17th Avenue Entertainment District
Famous to others as the Red Mile, one of Calgary's most famous locations is 17th Avenue. Located right in front of the Saddledome, it runs down to 14th Street. This is where many fashionable stores, cafes, pubs, and restaurants are. It is a busy place during the summer months and is an excellent spot to go for a stroll, grab a bite to eat or spend a night out at the pubs.
The Calgary Tower
Even though it is no longer the tallest building, the Tower is still a symbol of the city and, on a clear day, still provides spectacular views of the center as well as other neighborhoods and even the Rocky Mountains. The Tower offers 360-degree views and a glass floor for those who wish to look down at the street. For those who want good food mixed with amazing views, there is also a restaurant.
Central Public Library
As the newest attraction, the Central Public Library has been highlighted in magazines worldwide, including TIME magazine's ranking as one of 2019's 100 Greatest Places. Because of its exterior and the indoor architecture, it is definitely worth visiting. It's based in the Downtown East Village near City Hall, an area that is having a massive makeover.
The Zoo
Calgary Zoo is one of the most attended zoos in the region, but because of its conservation activities, it is also one of the most globally recognized zoos in the world. Over 800 animals from all around the world are kept here. It's a lovely spot to stroll around, and it is easy to reach it via the C-train or Memorial Drive.
Arts, Museums, and Halls of Fame
This is not typically a city known for its arts scene and culture, so it may come as a surprise that Calgary was named Canada's cultural capital in 2012. It has a fantastic public art scene, as well as a hall of fame and museums. Even if you are planning on living overseas in a different place, such as in one of the Montreal neighborhoods, you should still spend at least one weekend to visit Calgary.
The Glenbow Museum
Anyone searching for a spectacular museum can go to the Glenbow Museum. It reflects the art and culture of Western Canada, both as an archive of significant cultural heritage and as a living document of contemporary life in this region of the globe. Their collection contains over one million artifacts, papers, photos, and works of art, making it one of Western Canada's largest museums.
The Military Museum
If you wish to visit the Military Museum, you will hear about the First and Second World Wars. You'll have a glimpse into what life in the trenches was like and how the soldiers came together as a team to beat the enemy.
Studio Bell National Music Centre
Canada's Music Hall of Fame is an immersive treasure chest of instruments and memorabilia. You will hear about the musical classics of Canada and get the opportunity to play some instruments yourself. You can also take a tour of the iconic Rolling Stones mobile recording studio. This is easily one of the best attractions in the city, and it's located in one of the province's most beautiful architecturally built structures. This can be a perfect activity to do with your friends. The National Music Centre also features adult-only evenings, with live music and bars, if you're searching for fun things to do in Calgary for adults.
Canada's Sports Hall of Fame
Sports fans would enjoy Canada's Sports Hall of Fame. Situated at WinSport Canada Olympic Park, you should visit it whether you're into baseball, hockey, or football. You'll also find a torch used to light the 1988 Olympic Winter Games held in Calgary. About 600 Canadians have been inducted into the Hall of Fame, so it is a perfect way to learn about Canada's sports.
Check Out the Public Art
The number of art projects in the city makes it a perfect place to go for a walk with your camera. Stephen Avenue is one of the best locations, but it can be found all over the city center. Wonderland at the Bow is one of the most popular.
Prince's Island Park, Heritage Park Historical Village, Canada Olympic Park – Fun Things to Do in Calgary If You Like Nature
It can be pointed out that this city has beautiful nature and exciting urban parks. From natural phenomena to the most diverse animals you can see in the parks, walking through these landscapes is a truly unique experience. You will have plenty of places to walk your dog if you are moving with pets.
The Bow River Pathway System
The Bow River Pathway System is a perfect place to visit, whether you ride a bicycle, stroll, or roller skate. A variety of sculptures and artworks can be seen here as well as the famous iconic Peace Bridge that leads you across the Bow River. There's Prince's Island Park as well, and a river that takes you all over town. This is really one of Calgary's highlights, whether it is summer or fall.
Prince's Island Park
If you visit the Bow River Pathway System, you really shouldn't skip Prince's Island Park. There are a number of festivals taking place here throughout the summer, including the Folk Music Festival. You can also find a restaurant called the River Café here. However, aside from that, it's just a fun park where locals hang out or go for a jog. If you are moving abroad alone, maybe you can make some new friends here.
Explore Nosehill Park
Nosehill Park is great if you want to go on an inner-city walk. With more than 10 square miles, this park is one of the largest urban parks in North America. It also provides breathtaking downtown views and is home to the Siksika Tapi Medicine Wheel, an ancient artifact of the First Nations. Many deer visit the park, and you can even see the mountains in the background on a bright day.
Take a Walk Around Fish Creek Park
Fish Creek Park is a regional park that is Canada's second-biggest urban park. This park is much broader than Nosehill Park, covering a substantial part of the south side of the city, crossing rivers and leading to the magnificent Glenmore Reservoir. You can stroll, go for a jog, or ride a bike there.
Heritage Park Historical Village
During the summer, Heritage Park is a spot to spend the day. You can learn something about Western Canada's history, but you can visit shops and bakeries, and an old-fashioned amusement park. There's also a vintage museum with cars, dining, and much more.
Banff National Park and Lake Louise
Banff National Park is the oldest of its kind in Canada, established in 1885. Known for its beautiful mountain scenery, it is definitely worth visiting if you are a nature-lover. Within it, alongside its royal blue lakes, the towering mountain backdrop, the luxurious hotel, and spectacular hiking and skiing sites, Lake Louise is renowned for its beauty.
Explore the Canada Olympic Park
A park constructed for the 1988 Winter Games is open to tourists during the year and is free to explore. The Olympic Park has many-slide down for bobsledding, zip-line from the ski jump platform, downhill trails, and the skyline luge.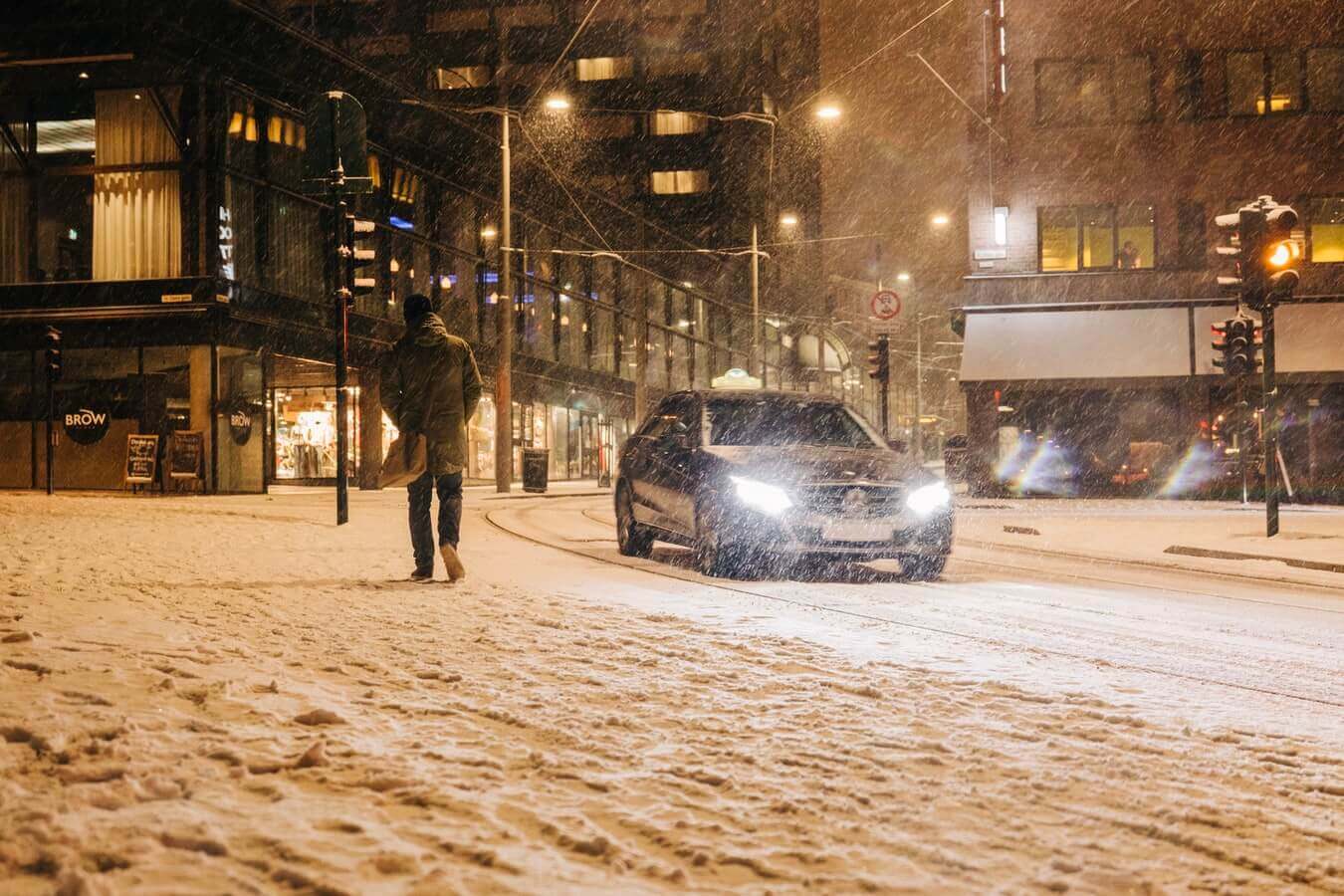 What Can You Do in Calgary for Free? – Getting the Best Experience When Money Is Tight
If you are searching for the cheapest place to live in Canada, Calgary is definitely not one of them. However, if you are an outgoing individual who likes the outdoors, you will find plenty of exciting things to do in this city, such as yoga in the park or summer festivals. Check out some of the best activities you can do if you are still looking for jobs in Canada and your budget is low.
Yoga In The Park
Outdoor Yoga provides free yoga lessons in Stanley Park every Sunday at 1 pm from spring to fall. If you enjoy doing stuff outdoors, it is a great activity. You should always make sure to optimize the time spent outside during the summer in this city.
Summer Festivals
This is a very multicultural community. By attending the live band shows at many festivals taking place in summer, you will experience many different cultures worldwide. Some of the festivals include Kensington Sun and Salsa Festival, Inglewood Sunfest, Marda Loop's Marda Gras Festival, Latin Festival, Arab Festival, Expo Latino, Japanese Festival "Omatsuri" and Fiesta Filipino.
Northern Lights
It is possible to see the most beautiful natural phenomena many times a year. See the aurora borealis change colors in the sky. The only thing you need to do is head beyond the city and see this magic happen, away from the city lights.
Calgary Stampede Parade
In July, the annual ten-day rodeo opens with a major parade through downtown. Join the cowboys and indigenous people as they display Alberta's heritage. During the Stampede, several restaurants across the city offer free pancake breakfasts. The first Sunday of Stampede week is free to attend from 6 am to 9 am.
What Can Adults Do in Calgary?
There are many things to do in Calgary, Alberta, if you are an adult without kids. From extreme sports to brewery tours and ax throwing, take a look at our list.
WinSport Bobsleigh, Skyline Luge and Zipline
With three uniquely incredible experiences at one place, when deciding on things to do in Calgary, Canada, WinSport should be at the top of your list. The Skyline Luge karting is undoubtedly the highest recommendation, mostly for how great and inexpensive the experience is. Also, check out the WinSport Zipline for more entertainment. It's the fastest launch from the top of the Olympic ski jumping tower in North America. At WinSport, winter sports include ice skating, hockey, and Western Canada's biggest tube park. If you are looking for things to do in Calgary in winter, this is a great option.
Ax Throwing
Did you know that with tournaments, federations, and clubs around the world – ax-throwing is a competitive sport? Well, if you are interested, visit the Backyard Axe Throwing League. With most people considering ax throwing to have a short learning curve, it's more enjoyable than you can initially expect.
Brewery Tour
The craft brewing scene here is booming with the highest concentration in the city's southeastern part. There are also scheduled trips, besides going on a tour yourself. Many of the breweries usually include a tasting in their tours. Before you look at the canning and brewing facilities, the brewery tour begins with a detailed tasting. In addition to beer, there are also a number of distilleries and cideries in the city.
Cycling Beer Tour
Join Urban Pedal Tours for a one of a kind bike experience to see more of Calgary's thriving craft beer scene. Take a seat on the 15-person bike and, accompanied by music and a guide, ride to nearby breweries. This bike adventure blends spectacular panoramic views with beer. Consider the "Wine and Wheels" tour that involves wine tasting with a sommelier if you prefer wine.
iFly Skydiving
If you've ever been thinking about skydiving, there's an inexpensive way to try it at iFly. In the comfort of a wind tunnel, iFly is an indoor skydiving facility where you can try the experience of freefall. The  'flyer' will float on an air cushion simulating free-falling in the air at 12,000ft. Watch the video below to see what it's all about.
Is Calgary Worth Visiting?
It is a great place to visit as a tourist, and even better to live in if you are planning on moving to Canada. There are many things to do in Calgary Alberta if you have decided on moving internationally. If you like sports, you can enjoy many of them, such as hockey, baseball, football, and golf. If you are like history, there are neighborhoods such as Inglewood and historic attractions like Fort Calgary. Besides great heritage buildings, you can visit many museums and halls of fame that are located here. Also, you can enjoy many parks and festivals and other outdoor activities in the summer if you are moving to Canada with pets.
Overall, if you are planning on moving overseas to one of the friendliest countries in the world, consider hiring a reputable international moving company that can provide you international moving services such as packing services or maybe international car shipping. The overseas moving company will do all the work while you are doing other stuff like adjusting to a new country or learning a language abroad. This doesn't just apply to this city. Suppose you're planning on moving to Vancouver or moving to Ottawa. In that case, you should also contact an international relocation company to help you learn everything about how to move to another country and how to live in another country.