If you're considering moving to Calgary, one of North America's most livable cities, there is some homework you should do before hiring an international moving company. You are coming to a cosmopolitan place with a high quality of life, but do you know what budget you need or what are the best neighborhoods? You'll get to learn all of that and more in our guide.
Calgary, or Cowtown, as it is known, is an urban center in Alberta province. Relocating here and becoming a Calgarian is different than living overseas anywhere else. It's a rapidly growing place that promises amazing life for everyone who opts for international moving and living in Calgary. However, if you want to be well prepared and to fit in right away, there is some information that can help you with that. Let's see what moving abroad to this amazing city brings you.
Is Moving to Calgary, Canada a Good Idea?
Since you're considering moving to Canada, you're probably interested in residing in a prosperous, clean, and well-developed area, and Cowtown is exactly what you're looking for. But, like every other place, it has its not-so-good sides. So, is coming to live in Alberta's largest community a good idea? This guide will show you what you can expect from one of the best places to live in Canada.
Guaranteed prices for International Moving. No hidden fees or surprises!
GET A QUOTE
What Are the Pros and Cons of Moving to Calgary?
Here are some of the most important pros of moving to Calgary:
High wages – you can work the same job you did before and get a better salary.
Plenty of job opportunities in various industries such as energy, agriculture, hi-tech, engineering, and construction. Finding jobs in Canada isn't hard, but Calgary makes it even easier.
The health care insurance in this province is free.
You'll be residing in the only province in Canada that doesn't have a sales tax.
Calgary's schools are considered as one of the best in the province.
Your future neighbors will be friendly, young, and highly-educated people. Approximately 1.3 million people reside here.
There's an abundance of natural beauty mixed with urban architecture.
There are many things to do in Calgary, including exploring the outdoors, going to the Calgary Tower, or visiting the Stampede Park. This is the perfect destination for those who love adventures and outdoor activities.
It is one of the cleanest cities in the world, and there are high fines for littering.
The food scene is amazing due to the many cultures that are residing here.
What might bother you after moving to Calgary?
As in every big city – traffic. Since the city is developing, there are construction works that cause the congestions.
The weather is unpredictable, and that can affect badly those who suffer from weather changes and have migraines.
The cost of living is rather high.
Little options for nightlife. If you're in search of great nightclubs that work till late hours, coming here shouldn't be your best shot.
Take a look at some more pros and cons as seen from the eyes of a local resident in the following video:
Is It Expensive to Live in Calgary?
The cost of living in Canada is generally high, but it varies from place to place. However high the cost of living in Calgary might sound, you'll still pay less than if you choose living in Toronto. It's also a lot cheaper than living in Vancouver – you will need $5,000 in Vancity for the same standard of life you'll have here with $4,200. On the other hand, living in Ottawa is only $200 more expensive than Calgary, while the cost of living in Montreal is the only one that's a bit cheaper than here – the difference is around $100.
Here's Some Information on How Much Money Do You Need to Live Comfortably in Calgary
According to Numbeo, a four-person family will spend $3,200 for a month, while a single person's costs will be around $900 – that's without the rent. When you add the rent cost, these numbers rise from $700 to $1,600, depending on where you want to reside and how big of a place you need.
If you're moving to Canada with pets, don't forget to mention that to your future landlord. We're always recommending renting first, and if after a period of time you decide that you've found the perfect spot for you, then you can start looking for an ideal apartment or a house for buying. For that, you'll need around $400 per square foot in Downtown and $270 further from it.
According to these numbers, if you're moving abroad alone, you'll need around $1,600 per month. If you're moving to another country for love and you plan to share the rent with your partner, you will need approximately $2,500 monthly. These numbers are depending on what your everyday expenses are and how big your apartment will be.
What Will You Need for Moving to Calgary From the US?
Now that you know how much money you'll need, let's see what are the documents needed to travel abroad and how can an American citizen become a Canadian. Even though this Canadian community is very close to the US, you still need to apply for citizenship. You can choose between permanent residency and temporary citizenship that lasts six months (but can be extended). If you're interested in international moving by air for a limited period of time, you can get temporary work permits that will allow you to reside and work here. In case you're coming to stay, you need to be a permanent resident for five years.
People From the US and All Over the World Move to the City of Calgary: What's the Easiest Way?
How to immigrate to Canada? There are several methods to do so, but US residents need to fulfill the requirements, just like the other foreign nations from all over the world. Since a quarter of residents here are foreign-born, we can say that it's not hard to become a Calgarian. Here's what a US citizen can do to get citizenship and call this place a home:
Get a permanent job – If you're ready for employee relocation and you're preparing your relocation questions to ask the employer, you have nothing to worry about. Citizenship is yours.
Family sponsorship – If you have family or a partner waiting for you here, they can sponsor your move.
Startup Visa – For those who have an innovative idea and want to start their business here.
Provincial Nominee Programs – The province of Alberta participates in this program; you just need to apply for a nomination from your province by contacting them directly.
Express Entry – This government system allows you to have your profile, and it calculates points you gather based on your skills and qualifications to become a resident.
What Are the Best Areas Here?
What neighborhood will fit you best is another thing that depends on your preferences and desires. We'll present you with the best options there are in this Canada city but keep in mind that there are many more buildings yet to be built. The prices and the popularity of the following neighborhoods mostly depend on how close you are to the Downtown.
Calgary's area is divided into quadrants – Southwest, Northwest, Southeast, and Northeast.
The best areas in Southwest are minutes from Downtown – Mount Royal, Bankview, and Killarney. This quadrant is known for its higher prices because of its prime location. Further away are some more excellent areas – Sundance, Chinook Park, Haysboro, and Acadia. All of these areas are great for singles, young professionals, and it's surely one of the best places to live abroad with family.
In Northwest, you should aim for Kensington, Arbour Lake, Crescent Heights, and Edgemont. It's suitable for young people and those who want their home to be closer to the Rocky Mountains and Nose Hill Park. The adventure will be at your fingertips.
The Southeast is an industrial quadrant, and it's more affordable, so check out McKenzie Lake, Inglewood, and Midnapore if you're looking for the cheapest place to live in Canada.
If you want to reside close to the airport because you plan on moving across the world frequently, you should settle in the Northeast quadrant. This area is also cheaper, so be sure to check out Bridgeland. Take a look at the video and see all of these beautiful neighborhoods.
You Won't Find Typical Canadian Weather Here
Moving overseas to Cowtown won't bring you the climate you've heard of from people who chose moving to Ontario or other Canadian cities. It's one of the sunniest cities in the whole country with an average of 2,300 hours per year. Temperatures are milder, but the winters are still long and cold. The weather is very unpredictable – you can see summer and winter temperatures change within two days. Deciding whether the weather here is a pro or a con is up to you, but keep in mind that the climate is very dry. It might cause your skin to crack, so make sure you moisturize it frequently.
What Is Public Transportation Here Like?
Well, for starters, it's affordable, environmentally friendly, and reliable. A one-way ticket costs $2.6 while the monthly pass costs $82. You can use the buses and trains that connect the quadrants. The trains, also called CTrains, are powered by electricity from wind farms, and they're the first of their kind in North America. In Downtown, the CTrain is free. If you wish to commute by driving your car, one gallon of gasoline will cost you $2.8.
Can You Live in Calgary Without a Car?
If you didn't plan on shipping a car overseas when moving internationally, we do suggest it. Relying only on public transportation can limit your commuting, especially if you wish to visit any of the surrounding natural beauties. Getting overseas vehicle shipping services will allow you to plan your weekend getaways any time you want. Just make sure you prepare your vehicle for international car shipping once you learn how to move overseas.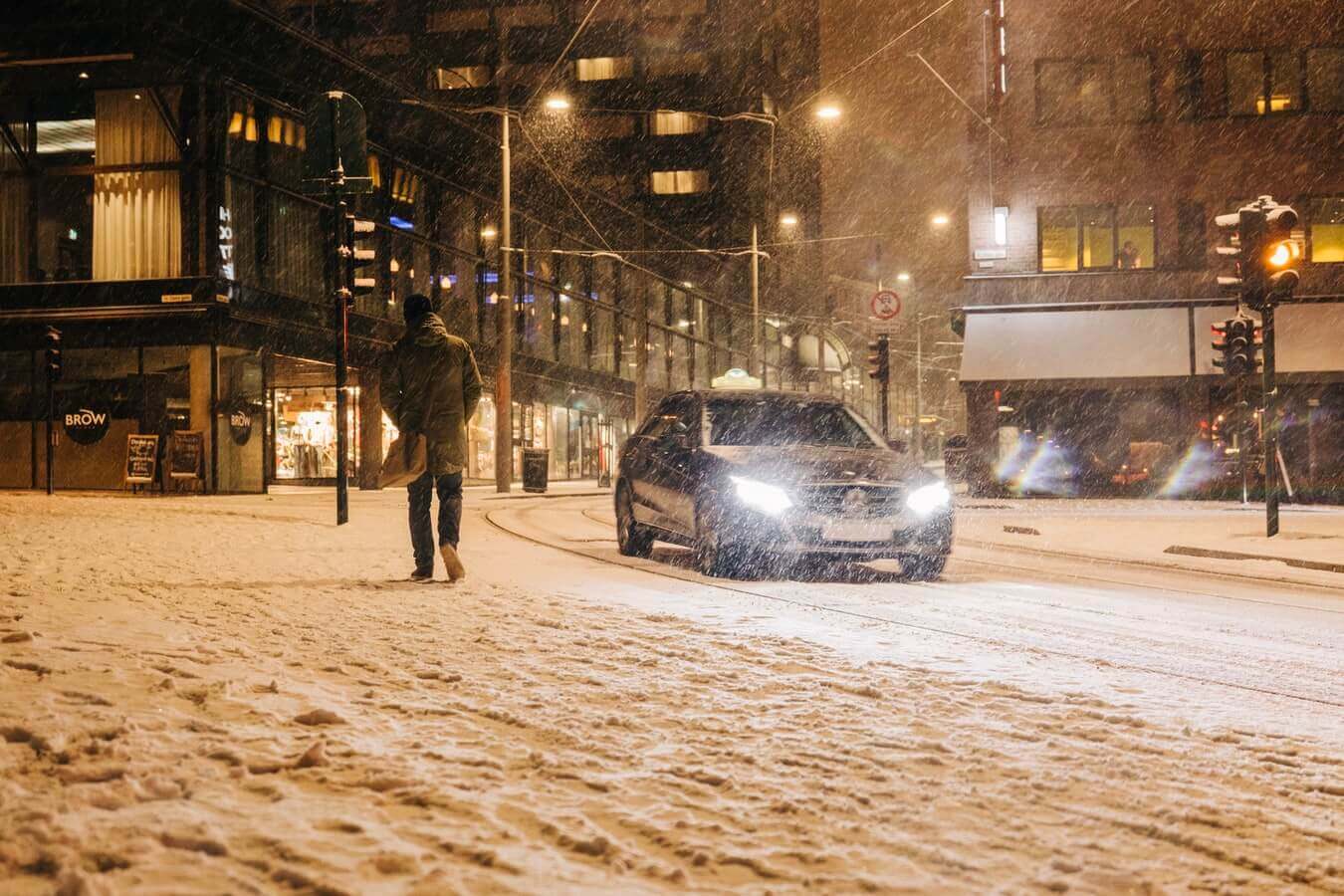 Is Moving to Calgary a Good Idea?
If before reading this article you had second thoughts about creating a moving abroad checklist and hiring an overseas moving company, we hope that they're gone by now. Moving to Calgary will improve your quality of life, bring you new friends, and re-connect you with nature while you're adjusting to a new country. The only thing left is purchasing services from a reputable overseas shipping company, scheduling a free home survey for all the furniture and boxes you have, and deciding whether you want to do the packing yourself or you need help from movers.
In case you haven't found the ideal place to move into, you can always put your belongings into storage, and you won't have to worry about any expensive or delicate things you're relocating if you ordered custom crating for them. Shipping overseas should be a positive experience and a beautiful beginning of your new life in Calgary. A good company will make sure that happens, and there will be no dilemma about how to move to another country.