If you are looking for an overseas destination to start a new chapter of your life, you may stop looking. Moving to Singapore will probably tick every box in checklists of all soon-to-be expats. The economy is healthy, salaries are high, taxes are low, and the city is bursting with life and activity.
The tiny state, one of the original "Asian tigers," is regularly rated among the cleanest and the safest in the world. It has its quirks, though. For example, like some other former British colonies, Singaporeans drive on the left side. And it's damn hot since the country lies almost on the Equator. Therefore, it is safe to leave all your black clothes behind when packing for an overseas move.
Basic Info and the Documents Required for Relocating to Singapore
Being on the other end of the world, you might be put off by the prospect of having to break the language barrier. Well, write that off. English is one of the four official languages, and it is the main language of the public administration, and also in schools. Other official languages are Mandarin Chinese, Malay, and Tamil. You don't have to speak any of them to have a functional life, but learning a language abroad will certainly make your experience richer. The local currency is the Singapore Dollar (SGD), and it trades for around 0.70 US dollars.
To obtain a Singaporean visa and work permit, you must have a job offer. What type of visa you will get is mostly based on your salary. Since laws regarding employment are very important in this regard, we'll come back to them in a moment. For now, you should know that there are different fees to be paid for each visa. Also, always make sure to have all other documents needed to travel abroad.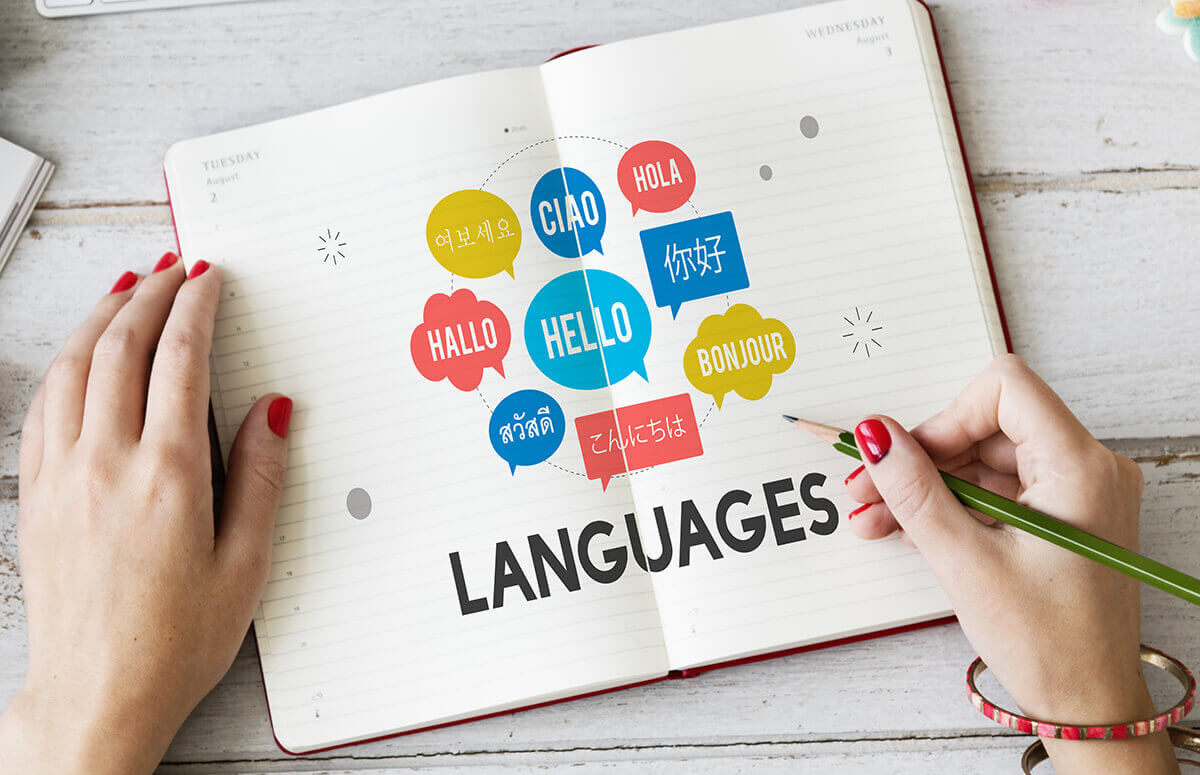 Employment Laws Are Strict
As we said before, a work pass is required for all who wish to move to Singapore for a job. Acquiring a work permit or visa may seem like a complicated procedure. First of all, as a prospective expat, you must present a document that proves that you have a workplace waiting for you when applying, the so-called "offer in principle."
There are many types of working visas, and which one you may apply for depends on your salary and qualifications. For managerial and other high paid positions, there's Employment Pass, while lower-paid positions are covered with different kinds of work permits. Those who wish to live and do business as entrepreneurs, can do so, again with special permission for opening or conducting business.
It is important to mention here that whether your spouse and children may come with you heavily depends on the type of visa you got. Spouse, unless Singaporean, won't be able to get a job without their own working visa.
Obtaining permission to work is not easy, but it is well worth all the troubles, as the next part of our guide will show you.
The Cost of Living and How to Reduce It?
Singapore is not a cheap place, as you might imagine. From housing to groceries, expats should be prepared to spend a lot of money.
Housing is more expensive than in most big cities across the world, both in terms of buying and renting. New York is, as usual, an exception, but London, Paris, Sydney, or even Dubai, are more affordable in that regard.
Food is also more expensive than in the cities that we chose for comparison. On the other hand, if you want to eat out you will fare much better (except, of course, in The Big Apple). The same goes for clothes and most consumer goods.
But to take a more positive note, salaries are pretty high and taxes are pretty low, so it can easily qualify as one of the best places to live overseas. Biggest employers are the financial sector and banks, but the IT sector and electronics are not far behind. Also, there are many opportunities for special offers and other ways to shop at much lower prices than they regularly are. Look them up, you won't be disappointed.
So, as we just saw, expats are not in for a financial cruise. That is, unless they are permanent residents. There's the best catch of the Singaporean system – you may apply to become a permanent resident on the day of your arrival with a visa (though, to be fair, without guarantee of getting the coveted status). With it, you will be eligible for significant subsidies for housing and healthcare, among other things. An exception to that is education. It is free for Singaporeans, but foreigners must pay fees, permanent residents or not.
And one last point. Cash is very rarely seen in streets and shops, for most Singaporeans prefer to pay with credit cards.
Guaranteed prices for International Moving. No hidden fees or surprises!
GET A QUOTE
Want a Car? Think Again
Owning a car is generally a good thing. It shortens traveling time and gives a sense of independence. As a foreigner, you are not prohibited from driving. You can either take your car with you by hiring overseas vehicle shipping or buy a new one when you arrive. Yet, it is not something advisable, unless really necessary.
The public transportation system is good, and it saw some large investments in recent years. The city is covered in a network of trains and buses. The government's policies in that domain are created in such a way to discourage people from owning cars. The ticket cost is very low, and if you enter the train early enough, you'll ride for free.
Cars, on the other hand, cost much, much more so than in Europe, for example. After the acquisition of a vehicle, you will have to pay registration fees in the same amount, if not more. Thanks to the high costs of registration and maintenance, Singaporeans own fewer cars than many of their counterparts in developed countries.
What to Do Once There?
As can be expected of a diverse melting pot of cultures that Singapore is, you will discover lots of new things. From noodles upwards. Living there will enrich your life in so many ways.
On the cultural front, you may visit a number of museums dedicated to South-East Asian traditional and contemporary art.
The music scene is also vibrant, from classical music and folk to pop and rock.
Still, what locals are most proud of are the different cuisines and countless variations of them. Local cooking is often cited as one of the main reasons why you should visit the country. You can eat in the open air "Hawker centers," heirs of traditional stalls, in the coffee shops and more or less fancy restaurants.
The most popular sports are, no surprise there, connected with water – swimming and sailing. Singaporean swimmer Joseph Schooling won the gold medal in the 2016 Olympics in front of one Michael Phelps.
And there are great opportunities for travel. Though there are beautiful sights in the city, such as Marina Bay Sands or Sentosa, the city is small, by any measure. Small it may be, but it sits in a circle of natural wonders. And there are endless opportunities for having fun. Once you get to the city's airport, you are within three hours of countless adventures.
Let's start with a single word – Bali. Tropical heaven for those who want to go to the paradise beaches, mountain hike trails, or nightlife that never sleeps. Temples and history of Cambodia and Thailand. Wildlife and rainforests of Malaysia, Indonesia, and the Philippines. All that just a few hours away.
However, while there is a lot of fun and games, there are also things that require serious consideration.
Be Mindful of Local Laws and Customs
Every country in the world has its own laws and customs. Some behavior that you might think of as completely ordinary may constitute an insult someplace else. It's quite straightforward with the laws. You break the law, you get fined or even jailed. Customs are a different league. They stem from society, while laws are created by the state. And you'll want to fit into society.
Never cut a queue. Always address elderly people as uncles and aunts. Don't tip. Don't you ever leave your chopsticks upright in a bowl. Only time Singaporeans do that is during funerals. And these are just some of the things that you'll get to know one way or another once you reach this tropical paradise. So do your research and try not to step on too many feet. Oh, and whatever you plan to do in the open, you have to get official permission. That's the law.
Expat-Related Questions
As we said before, even though you're moving across the world, there's no need to worry about the language, since English is spoken everywhere. The living standard is very high, and education is top-notch. In case you need help, know that there is an active expat community to help you settle, whether you're in need of a guide or just someone to drink a pint or two. Be careful, though, alcohol is somewhat restricted in the island nation.
Another thing you might not be used to is censorship on TV and media. Again, fear not. Getting informed on the internet is quick and easy, without any hitches. Also, if you plan to relocate with your dog or any other pet, know that Singapore's regulations on animals entering the country are very strict, too.
A Guide to Choosing Between International Shipping Companies
For a relocation overseas, you'll need a reliable moving company that offers the best services for your money. So take your time to research. Since international moving by air is usually too expensive, transporting your things abroad by sea is the more common option. Check out different offers and prices and compare them to get the best possible service for your money. Also, read reviews left by previous customers – they offer valuable insight into how a mover conducts business. Checking whether the chosen company is fully licensed and registered goes without saying.
Questions to Ask Before Moving to Singapore
Besides the basic info about the international mover and how much it charges for its services, it couldn't hurt to learn some other things that may arise in due time. If it provides packing services at a reasonable price, it might seem a better option than some who don't do that. The possibility of storage, shipment tracking, different container sizes or custom crating is also a big plus.
Perks of Moving to Singapore Outweigh the Costs
So, when you put it all together, you might as well be relocating to one of the best places overseas. That should be incentive enough. If your decision to go there is final, you won't be sorry.
Whether you go alone, with your spouse or your family, you'll find that your life has changed for the better and that you will like what you see in a place that will be your new home.