Are you moving to Switzerland soon? If so, you should know that this is the top nation for expats, according to HSBC's Expat 2019 Global Report. What's more, this country offers a complete package for foreigners, including lots of employment opportunities, a healthy environment, and so much more.
According to this research, an impressive 82% of expats have reported an improvement in their standard of life compared to their homeland. Relevant factors include all categories related to wellbeing, such as pristine nature, low crime rates, low levels of pollution, high salaries, political and economic stability. Precisely, two-third of expats feel more secure here than in their home country.
If you're planning to relocate to this beautiful Central European nation, you can expect excellent living conditions and an everyday life filled with plenty of amenities. According to the World Population Review, it is considered one of the best places to live in 2020, right after Norway.
So, find out how to move abroad and learn a few interesting facts about this place.
Guaranteed prices for International Moving. No hidden fees or surprises!
GET A QUOTE
What to Know Before Moving to Switzerland
Even though this is a small, landlocked country with only around eight million people, it takes pride in one of the most robust and stable economies and political systems around the globe. You've probably heard about the famous Swiss chocolate, excellent watches, and tasty cheese, but there's so much more to tell about this nation.
Located in the middle of Europe, surrounded by Germany, France, Italy, Liechtenstein, and Austria, it is an excellent starting point for traveling around the continent. With the fantastic Alps at your doorstep, your free time will be exciting and crammed with outdoor activities. It may sound unbelievable, but Switzerland has 7,000 lakes, with Lake Geneva being the largest of them.
The capital city is Bern, while its largest urban area in Zurich, one of the most expensive cities on the planet. Zurich is the most populated canton with almost 403,000 inhabitants and an average salary of $103,000. Furthermore, Switzerland has been ranked as the world's most expensive country in 2020, so it's safe to say that you're going to need a well-paid job to afford a decent life here.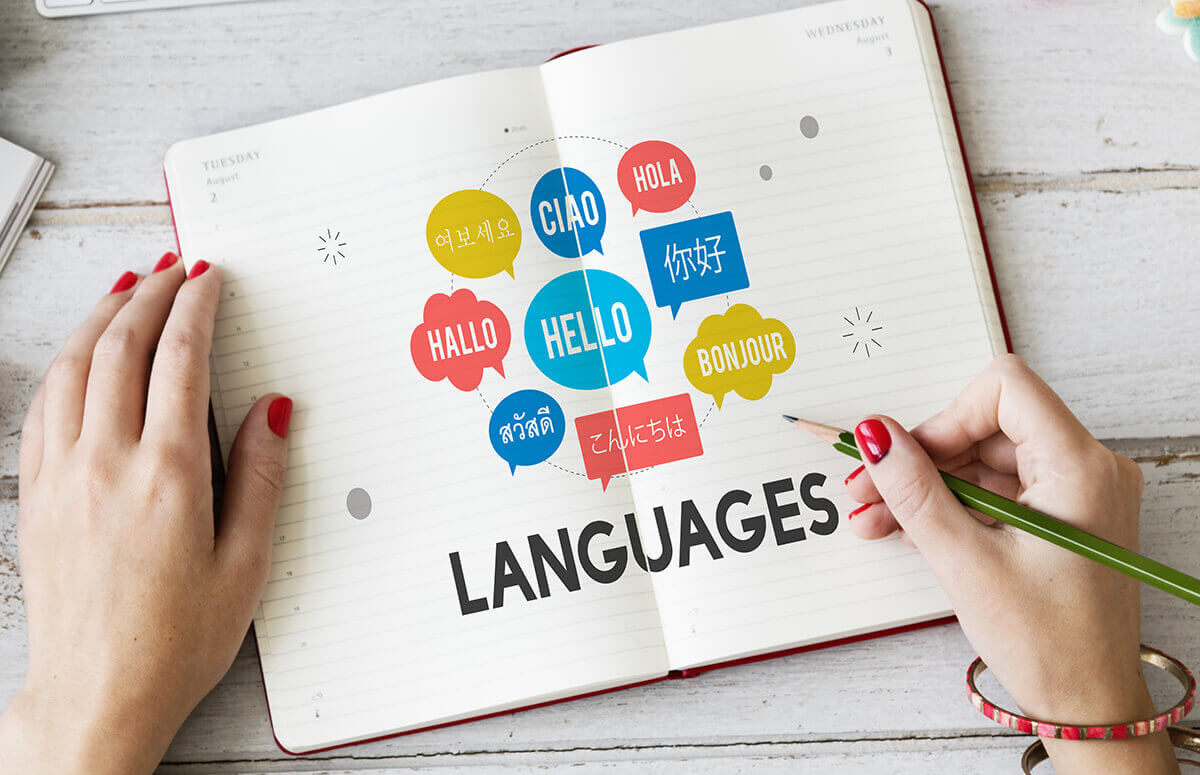 Swiss Visas and Work Permits
In case you're planning to stay longer than 90 days, Helvetian visa and employment authorization is mandatory. There are several types of visas, and they vary depending on the purpose of your stay and whether you're an EU/EFTA (European Free Trade Association) resident or not. Generally, this process is relatively straightforward and low cost, except if you're applying for permanent residency.
If you need a work permit, you should meet specific requirements, such as having a university degree, several years of work experience, and proof of enrollment in French, Italian or German language courses.
For more information about paperwork and the most important documents needed to travel abroad, you should visit the government's online portal or contact the local canton authorities.
Employment Issues
As a place with high salaries, world-class working conditions, and high standards of living, it is very appealing to foreigners. However, competition is fierce, and opportunities are limited for those coming from outside of the EU and EFTA. But, how to get a job in Europe as an American is a question that has no simple and short answer. It is achievable even for English-only speakers, especially in sectors in demand for skilled workers, such as IT, engineering, healthcare, etc.
Keep in mind that regulated professions, like health, technology, teaching, social work, and law, require a university degree. If you want to learn more about how your academic qualification compares to the university degree here, you can find out more details on the State Secretariat for Education, Research, and Innovation website.
For how to find employment for foreigners and English speakers, see also:
Highest Salaries and Job Security
The unemployment rate is one of the lowest in the world, and the salaries are amongst the highest. Wages range from about $28,000 to $908,000, which represents the average yearly income that includes transport, housing, and other benefits.
According to Swiss law, most workers can work for a maximum of 45 hours per week, while the majority of people work 40 hours per week. Also, many employers allow flexible hours, and all employees have at least four weeks of paid holiday.
If You Need a Bank Account, Make a Plan Before the Arrival
Opening your bank account as a non-resident is not complicated, and often easier if you complete it before the relocation. Just keep in mind when you do this remotely, it may take from a week to a month before the account becomes active.
Here's the list of documents (copies) needed to open a bank account as a foreigner:
Your passport
Proof of residence
Previous bank statements or payslips as the proof of where your money is coming from
Sometimes, utility bills, visa status, housing contract, and tax returns might be necessary
Accommodation Options
Housing is pricey here, and competition is stiff, so people usually rent their homes. The most common type of accommodation are apartments, while freestanding houses are available but often too expensive and outside of urban areas.
When looking for a new home, keep in mind that prices vary significantly from canton to canton. You can expect the highest prices in Geneva or Zurich, while for the same accommodation type in Glarus, for example, the prices are reasonably lower. Before renting a property, find out more details about the process and rental contracts on the website Expat Arrivals.
If you want to compare housing prices between several cities, you should visit Numbeo. This collaborative online database provides comparable information about the cost of living between countries and cities.
Food and Utilities
When it comes to the cost of utilities, some landlords include essential services in the rental price, which are around 15-20% of the rent. According to Numbeo, this is how much you should put aside for monthly utilities:
Basic (electricity, heating, cooling, water, garbage) for 915 sq feet apartment: $200
1 minute of prepaid mobile tariff local: $0.30
Internet (60 Mbps or more, unlimited data, cable/ADSL): $60
What should you expect when it comes to monthly supermarket bills? Groceries are around 20-30% higher than other European cities but still cheaper than eating out, which will take about $42 per meal per person in an average restaurant. But, a week's shopping can be reasonably affordable – it will cost you between $80 and $105, based on Numbeo data.
Switzerland's Education Options for Foreigners
By choosing Switzerland for your new homeland, you won't just improve your standard of living, but your kids will get an excellent schooling experience. The education system is one of the best across the globe, and each canton has control over its own teaching system. Public schools have high rankings and a curriculum based on their students' needs. That being said, more than half of the residents send their children to state institutions.
Of course, private and international schools are open for enrollment, but children attend them only if they wish to receive a specific type of education.
Private and International Schools
Although the education standards between public and private education are very similar, most Swiss citizens enroll their kids in public institutions. However, since classes are taught in one of the four official languages, the best solution is private or international education if your child needs lectures in English or some other language.
There is a significant difference between the costs – public schools are free, while private ones are expensive. When it comes to international education, there are three types:
International curriculum – the emphasis is on the learning process rather than on accurate repetition
National curriculum – this method is based on the curriculum of your home country
Bilingual education – a combination of the international and the local curriculum
Higher Education and the Famous Accademia Teatro Dimitri
Swiss universities go a long way back, with the first high school being established in 1460 in Basel. Depending on your preferences and needs, you can choose between:
Regular university
University of applied science/arts
University of teacher education
If you're worried about the language barrier, don't be. There are 700 degree programs in English, so you can study whatever you wish with one or two exceptions, for example, medicine.
A good model of academic education where students are totally immersed in their practice is Accademia Teatro Dimitri. This professional theater conservatory is located in the Terre di Pedemonte region and is inspired by the international ambiance. It is a place that unites students and teachers from 20 countries all over the world. As part of the University of Applied Sciences and Arts of Southern Switzerland, it offers Bachelor and Master of Arts in Theater, Master of Arts in Artistic Research, Advanced Studies, as well as courses, projects, and workshops.
What Is the Swiss Healthcare Like
With compulsory healthcare insurance that might be considered expensive, this nation takes pride in one of the best medicare systems not only in Europe but worldwide. More precisely, universal healthcare is paid for by the individual rather than by an employer or through taxes. Anyone who enters the country's borders is obliged to have basic health insurance, even tourists.
As a foreigner, to get healthcare insurance, you should apply for a residence permit beforehand or register with a local cantonal authority. If you need more answers and information related to these topics, you can read more about them on the Swiss healthcare system and Swiss health insurance websites.
Interesting Things About the Swiss Lifestyle
There is much more to this country besides skiing, clean cities, and mouth-watering milk chocolate. If you're planning on living here, you need to learn more about the local customs. The people here are different and unique, if for no other reason, then because they take their slippers to other people's houses.
We've narrowed down several curious facts related to the Swiss lifestyle to help you get a better grasp of your future life and relationship with other people:
Using public transportation is more common than driving your own car, mainly because the public transport system is efficient, clean, and convenient
People like to eat little and often
The nation is one of the global leaders in recycling and waste management
Locals enjoy spending time in the outdoors
The local universities have produced 113 Nobel Laureates, and most of them are scientists
The nation is becoming older from year to year, but it boasts the second-highest life expectancy after Japan
Switzerland Ranked First in 2019 as the Most Innovative Country in the World
According to the World Intellectual Property Organization (WIPO), Switzerland was the number-one in the Global Innovation Index in 2019. It was the world's most innovative place for a ninth consecutive year based on 80 parameters, including technology, research, and creativity.
It Has the Lowest Crime Rate in the World
If you're moving with kids to this mountainous European land, the issue of crime rates is probably crucial for your future life. Luckily, Switzerland belongs to the group of countries with the lowest crime rates. Based on a recent survey, this nation claimed the top spot on the list of World's Safest Countries for Travellers in 2020.
Swiss People Are the Least Obese in Europe
Although people here make and eat a lot of chocolate – approximately 173,000 tons of chocolate is produced, and about 24 pounds of chocolate per person is consumed yearly, this nation is still the least obese European country. Only 17.5% of the population is overweight, which may be the result of frequent and balanced meals, as well as plenty of outdoor activities.
With Our Guide, Your Relocation Will Be A Breeze
Moving to Switzerland might be an exciting and challenging experience at the same time. This place, well-known for its high-quality life standard, high salaries, breathtaking scenery, and an excellent healthcare system, is also known for its high costs of living. Furthermore, if you're moving to Zurich or Geneva, you'll become a resident of some of the world's priciest cities.
But generally, you have nothing to worry about if you've already found a job and applied for a bank account; now's the time to get a clearer picture of accommodation options and overall costs. As you could see in this handy guide about your relocation to Switzerland, the expensive lifestyle is balanced by high wages and excellent living conditions.
Therefore, if you decided to get international moving services, you can rest assured that you picked one of the best countries to live in.